South America Travel Blog...
Otorongo or Jaguar - © Anibal Solimano/PromPeru
The South America Travel Blog is the best way to keep you briefed with new and updated content to Unique South America Travel Experience.com.
Whichever destination you intent to cover, this is the best way to start your most unforgettable South America vacations...
With the click of a mouse you are informed in real time
Don't need to bookmark this site, as information comes to you instead of having the need to get there for that matter





No need to give your e-mail address or other private info, therefore, keeping your privacy at all times
No SPAM of any kind either, just pure and fresh info for your next South America travel experience
In fact, RSS gives you complete freedom and anonymity while keeping you permanently posted.
How to Subscribe:
It's pretty easy to subscribe to this blog...and far less dangerous than the above picture may suggest.
However, if you don't subscribe to it, I'm going to visit you with my pet jaguar!...
Right mouse click on the orange RSS button you see on the left, at the bottom of the navigation bar
Copy and paste the URL into your RSS reader or...
Click on the "Add to My Yahoo", "My MSN" or "Add to Google" buttons if you have an account with any of them and prefer to receive our updates from there
If you are not sure what an RSS and Blog is about - or would like to refresh the concept - just click on "What's an RSS Feed?", located also to the left and below the orange RSS button.
Another very handy option to keep you updated is to grab the blog widget you see on the right, you can place in your website, blog, or iGoogle page for instance.
Just click where it says.."Get my Widget for your site" and...Voila!...you are set.
All your opinions and suggestions about this site are very welcome so please don't hesitate to tell us all about it through the Contact Us form.
Would You Like to Be Part Of This Blog?..
Be part of the South America Travel Blog!..Simply tell your favorite story by clicking here.
The story becomes part of this blog (that shows all latest pages) and a permanent part of Unique South America Travel Experience.com.
And I will tweet your web page at the site's Tweeter account and Facebook, too!...
Enjoy it!...it's fun and easy to do...
Here's What's New: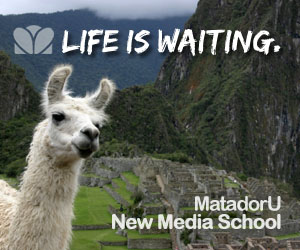 Choose Your Language
Français
Español

Loading